无惧零下47℃极寒低温 比亚迪纯电动客车勇战海拉尔
自今年1月始,受到强冷空气超强待机的影响,海拉尔最低气温突破零下47℃,逼近历史最低值,开启"极寒模式"。在如此极端严寒的环境下,比亚迪K8纯电动客车及部分新车型自去年12月驶入海拉尔,开启为期约100天的高寒强化测试,在-10℃至-50℃低温环境下挑战纯电动客车全天候及各种路况下的产品可靠性和安全性。

EV视界, 16/03/2018
Paris Offers Sweet Incentives to Ditch Your Car for a Bike
The city will reimburse residents who buy e-bikes and cargo bikes by up to €600. A better bet for cities than massive electric car subsidies that do nothing to address congestion issues?

Bicycling, 07/03/2018
California's Love of Cars Is Fueling Its Housing Crisis
Adding an above-ground parking spot costs $27,000, just for construction, while an underground space runs around $35,000, according to Donald Shoup in 2014.

Bloomberg, 06/03/2018
Highrise car parks to be banned in drive to improve city streetscapes
Underground car parking would be the only type allowed in most city apartment and office developments, under new rules being considered by Melbourne City Council. Many additional streetscape-improving policies are being planned.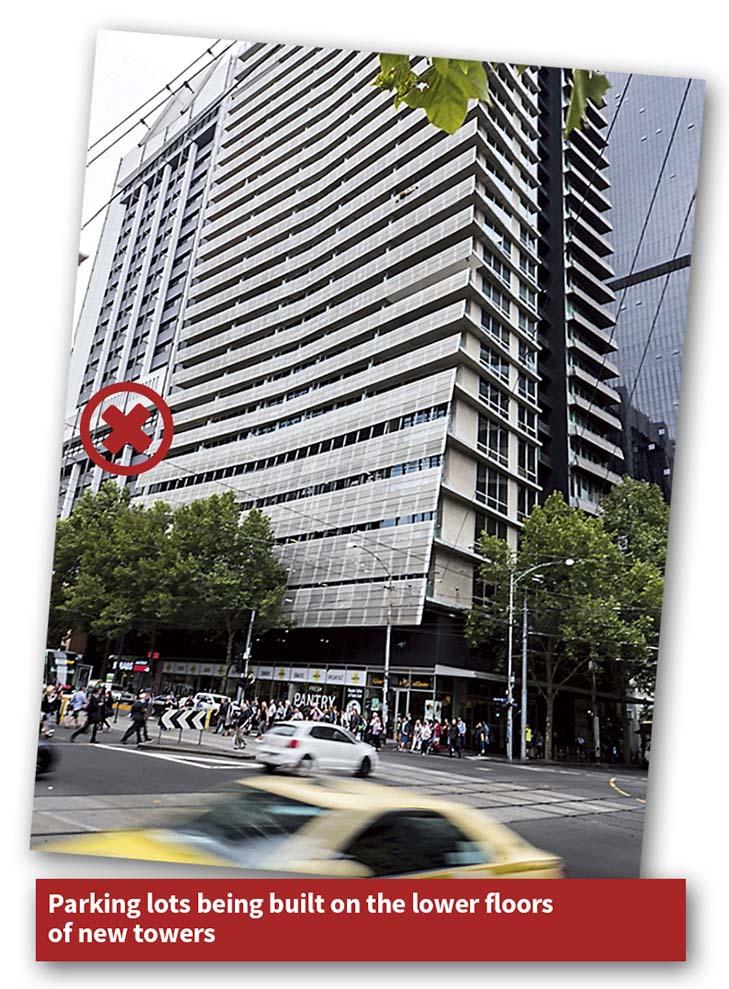 The Age, 15/02/2018
These maps reveal the truth about population density across Europe
Simply dividing the number of people by the land area of a country is not always the best way to understand population density.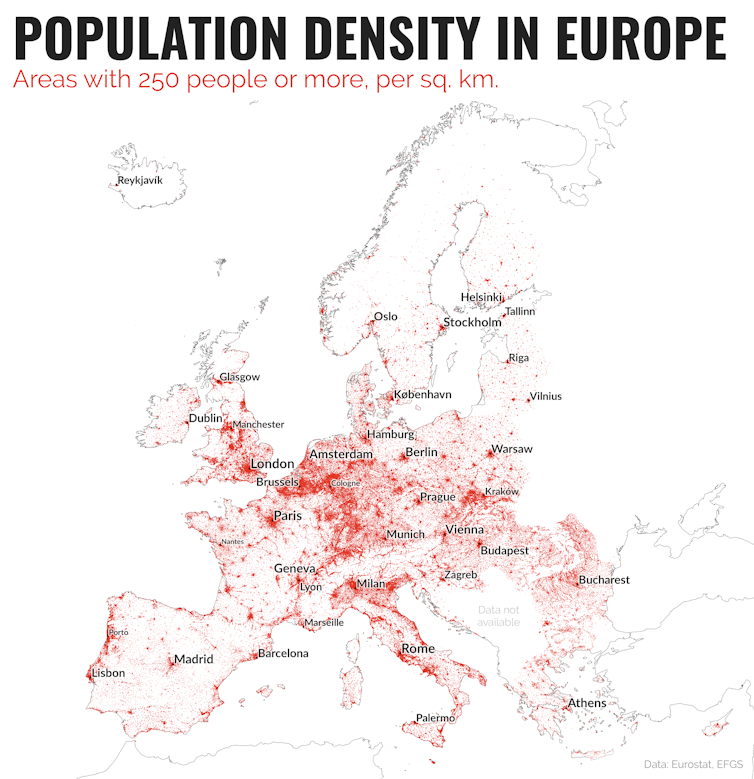 CityMetric, 25/01/2018
Didi has a brilliant plan to contain the threat of China's bike-sharing services
By introducing its own bike sharing service inside its own app, Didi aims to tame Ofo and Bluegogo. It wants them to exist as features inside its app, rather than develop services that could challenge Didi's dominance.

Techcrunch, 17/01/2018
Why experts believe cheaper, better lidar is right around the corner
Lidar used to cost $75,000, but the price may fall to $100. Like radar, lidar scanners can measure distances with high accuracy. Some lidar sensors can even measure velocity, and lidar provides high resolution and works about as well in any lighting.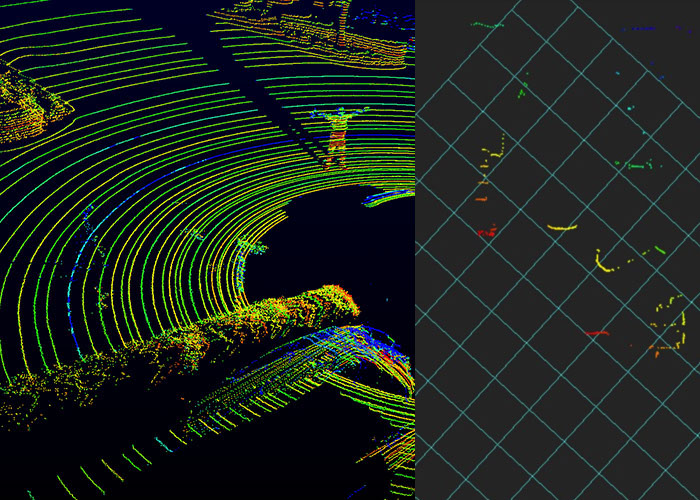 Ars Technica, 01/01/2018
Empty Buses Allegedly Help Automaker Get Its Hands On Electric Car Subsidies
A national rule compels carmakers to prove that a customer has driven a new-energy car at least 30,000 km on the road before the manufacturer can apply for a subsidy for it.

Caixin, 28/12/2017
推进绿色交通发展 服务交通强国建设——《关于全面深入推进绿色交通发展的意见》的解读
绿色出行比例显著提升。大中城市中心城区绿色出行比例达到70%以上,建成一批公交都市示范城市。

中华人民共和国交通运输部, 06/12/2017
独家|呼市两条地铁及呼鄂高速被叫停 内蒙古内查大型基建项目融资
据财新记者从多位知情人士处了解,总投资规模高达300亿元的包头市轨道交通项目已在8月初被叫停。与此同时,多位银行业及监管人士还透露,内蒙古省会城市呼和浩特的3、4号线地铁项目,以及呼和浩特到鄂尔多斯的高速公路项目也被叫停。

财新网, 13/11/2017
London's Oxford Street could be traffic-free by December 2018, says mayor
Large parts of London's Oxford Street could be pedestrianised by December 2018, under plans put forward by London Mayor Sadiq Khan.

BBC, 06/11/2017
London Overground is experimenting with telling passengers which bits of the next train is busiest
Can the same be done for BRT buses on high frequency lines?

CityMetric, 17/10/2017
北京天通苑至中关村2018年建9公里自行车高速路
据了解,2017年计划针对 600公里自行车和步道进行治理,其中朝阳路、朝阳北路等重点道路步行自行车系统整治将在年底完成。同时,回龙观(天通苑至中关村)近9公里自行车高速路也正在规划中,将于2018年逐步落地。

千龙网, 12/10/2017
Amsterdam Rethinks the Traffic Light's Role in City Planning
"In the end, traffic light infrastructure is an infrastructure for cars, not an infrastructure for people on bikes and people walking. In locations with high levels of people on bikes and people walking, traffic lights maybe aren't appropriate."

Next City, 05/10/2017
UK is on the road to a cycling revolution
Mobike and the other new arrivals, Ofo, OBike and Urbo, find themselves in harmony with the UK government's health and transportation plans.

China Daily, 30/09/2017
More showers, lockers for workers who cycle to office could be a reality, with grant extension
Singapore transport authority funds construction of facilities, Travel Smart Rewards, and Travel Smart Consultancy Vouchers

Straits Times, 29/09/2017
移动支付战火燃至交通出行 银联闪付5个月连下20城
"交通出行这一高频交易场景,是银联最新的战场。如果说上述两大砝码是银联作为卡组织的天然可见优势,那么银联在后台不断做出的市场化调整,或许才是其下一步直面竞争的关键。"

证券时报网, 28/09/2017
Tfl plans to make £322m by collecting data from passengers' mobiles via Tube Wi-Fi
TfL in 2016 ran a pilot which tracked Wi-Fi signals from 5.6 million phones as people moved around the London Underground, even if they weren't connected to a Wi-Fi network. It is now in consultation about tracking passengers on a permanent basis.

Sky News, 27/09/2017
面对人大常委会质询,南昌市长向500多万市民道歉
井冈山大道上的南昌公交BRT工程耽误了工期,这是因为政府部门发现此前规划设计有不合理的地方,为此做了优化。"这个工程确实有点慢,我代表政府向广大市民道歉。"

凤凰网资讯, 23/09/2017
Bike-sharing schemes might seem like a waste of space but the economics makes sense
The economic models behind dockless bike share schemes actually have as much to do with data mining, advertising and turning a profit from interest on the deposits as from the bike rental itself.

The Conversation, 19/09/2017
Build it and they will come? Why Britain's 1960s cycling revolution flopped
"If the reasons for Stevenage's failure to encourage cycling were that it was too easy to drive, then no amount of investment in marketing the town's cycling facilities would have changed travel behaviour."

The Guardian, 19/09/2017