Playing out: Waverley's kids are reclaiming the streets from cars
Districts in one part of Sydney can request road closures for a few hours each week so people can use the streets. It's proven very popular.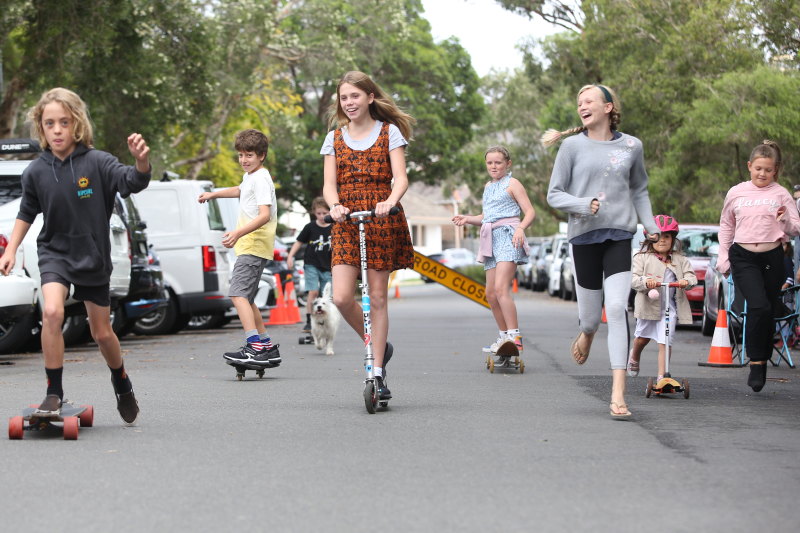 Sydney Morning Herald, 14.03.2020
广州塔南广场要建珠江两岸人行景观桥,串联新中轴线景观节点
Spectular pedestrian bridge to be built in Guangzhou. "人行桥跨中总宽 20米,其中西侧桥面宽6米,东侧桥面宽8米,中部梯道宽6米。整个工程占地面积约15025.9平方米,其中 占河道约9329.6平方米、陆地约5696.3平方米。总投资约19486万元。"

金羊网, 11.03.2020
"Parking cash-out" clears the first of two votes unanimously
"The DC Council voted unanimously Tuesday for a bill that would allow employees to "cash-out" free parking offered by their employer. The bill would let employees who receive free parking instead take the value in cash for transit, bicycling, or walking."

Greater Greater Washington, 03.03.2020
Cash top-up allows boardwalk along Parramatta River
"Located opposite the ferry wharf in central Parramatta, the three-metre wide boardwalk will be a "river-level path" that will allow pedestrians and cyclists to access the foreshore on the river's northern bank. The project includes stairs from the boardwalk to Stewart and Macarthur streets." Unfortuntately Parramatta is also building an LRT.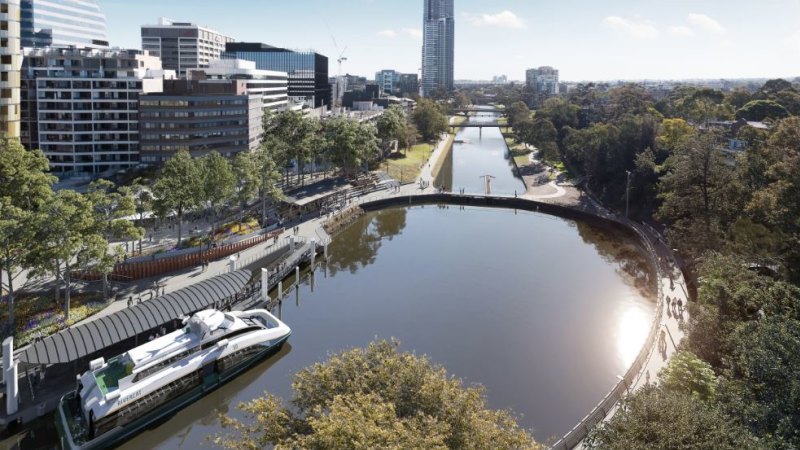 Sydney Morning Herald, 01.03.2020
Estimated car cost as a predictor of driver yielding behaviors for pedestrians
The science is clear: drivers of expensive cars are jerks.

Science Direct, 29.02.2020
Uber and Lyft Are Increasing Emissions, Not Lowering Them
"The report concludes that ride-sharing services could become more climate-friendly by electrifying their fleets, improving the pricing and convenience of pooled rides, and encouraging the use of public transit by providing "first- and last-mile connections" that only replace the part of the journey that a train or bus won't cover."

Slate, 26.02.2020
The stubborn myths of rent and gentrification
Stop worrying about gentrification.

The Week, 19.02.2020
Hyundai Motor halts production at local plants on parts supply disruption
Given China's central role in many supply chains, the coronavirus outbreak is going to impact global supply chains in unexpected ways. This article from Korea provides an early indication of the coming disruptions and impacts. "The production shutdown is due mainly to the inventory shortage of wiring harnesses, which are mostly produced in China."

Korea Herald, 04.02.2020
No One Can Explain Why Planes Stay In The Air
Putting mysteries of BRT capacity into perspective.

Scientific American, 02.02.2020
Light rail drivers 'under immense pressure' to right 'flawed service': union
"The network speed, among the lowest in the world, is squarely due to design flaws that were not accounted for during the planning stage." These miserable results come after a government report in 2014 said CBD light rail had "no material speed benefits" and would be "significantly more expensive than bus services".

Sydney Morning Herald, 20.01.2020
London buses to become front-boarding only in bid to reduce fare evasion
New Routemasters buses will reportedly be converted to make the middle and rear doors exit only, following a successful pilot on route eight that reduced fare evasion without affecting the reliability of the route.

Intelligent Transport, 10.01.2020
Oslo saw zero pedestrian and cyclist deaths in 2019. Here's how the city did it.
"Perhaps most remarkably, no children under 15 died in roadway crashes anywhere in the country of Norway during 2019, which has a population of about 5.3 million."

Curbed, 03.01.2020