Germany will require all petrol stations to provide electric car charging
The plans to encourage EVs also include a tax on SUVs.

Reuters, 04.06.2020
What happens to neighborhood appeal if the coronavirus closes small businesses for good?
One of the better takes on the Covid-19 impact on urban transport: this article considers impacts of small business closures on the appeal of urban streets and neighbourhoods.

Philadelphia Inquirer, 03.06.2020
GM says it is 'almost there' on million-mile electric vehicle battery
Current electric vehicle batteries typically last 160,000 to 320,000 km. Reuters reported in early May that Tesla, in partnership with Chinese battery maker CATL, plans to introduce its own million-mile (1.6 million km) battery later this year or early next.

Reuters, 20.05.2020
U.K. Government Boosts Bicycling And Walking With Ambitious £2 Billion Post-Pandemic Plan
Amidst a pandemic of pandemic-related prognostications of future transport trends, an article that focuses on the main point: what infrastructure is being provided? Without boosts to bike and walking facilities, temporary gains may be ephemeral if a Covid-19 vaccine is developed. The UK is providing a model for other cities, allocating 2 billion pounds (USD2.436bn) to walking and cycling. Though it is not actually new funds, but part of a bigger package announced for buses and cycling in February. The £2 billion plan starts with £250 million to enable local authorities to pay for "pop-up" cycling and walking infrastructure to cater for physical distancing during lockdown.

Forbes, 09.05.2020
Europe's Cities Are Making Less Room for Cars After Coronavirus
With limitations on transit density cities are accelerating measures to promote cycling and walking, including downtown pedestrian priority and long-distance cycleways.

Citylab, 22.04.2020
Playing out: Waverley's kids are reclaiming the streets from cars
Districts in one part of Sydney can request road closures for a few hours each week so people can use the streets. It's proven very popular.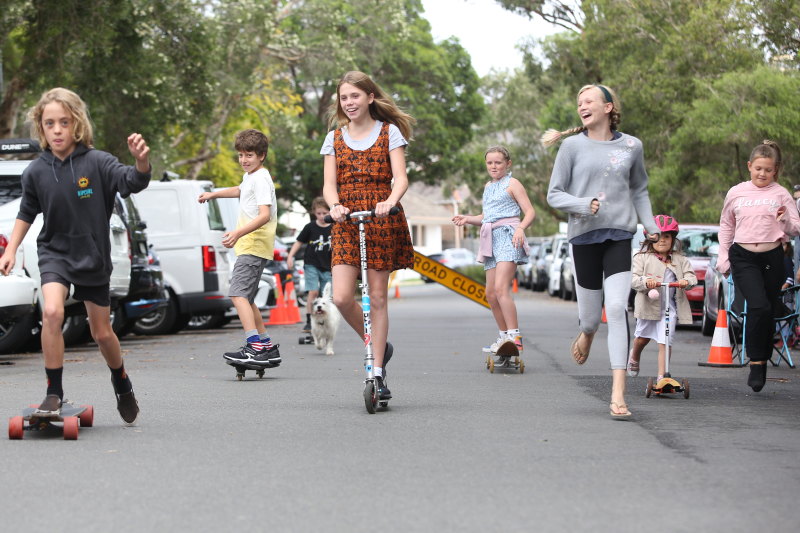 Sydney Morning Herald, 14.03.2020
广州塔南广场要建珠江两岸人行景观桥,串联新中轴线景观节点
Spectular pedestrian bridge to be built in Guangzhou. "人行桥跨中总宽 20米,其中西侧桥面宽6米,东侧桥面宽8米,中部梯道宽6米。整个工程占地面积约15025.9平方米,其中 占河道约9329.6平方米、陆地约5696.3平方米。总投资约19486万元。"

金羊网, 11.03.2020
"Parking cash-out" clears the first of two votes unanimously
"The DC Council voted unanimously Tuesday for a bill that would allow employees to "cash-out" free parking offered by their employer. The bill would let employees who receive free parking instead take the value in cash for transit, bicycling, or walking."

Greater Greater Washington, 03.03.2020
Cash top-up allows boardwalk along Parramatta River
"Located opposite the ferry wharf in central Parramatta, the three-metre wide boardwalk will be a "river-level path" that will allow pedestrians and cyclists to access the foreshore on the river's northern bank. The project includes stairs from the boardwalk to Stewart and Macarthur streets." Unfortuntately Parramatta is also building an LRT.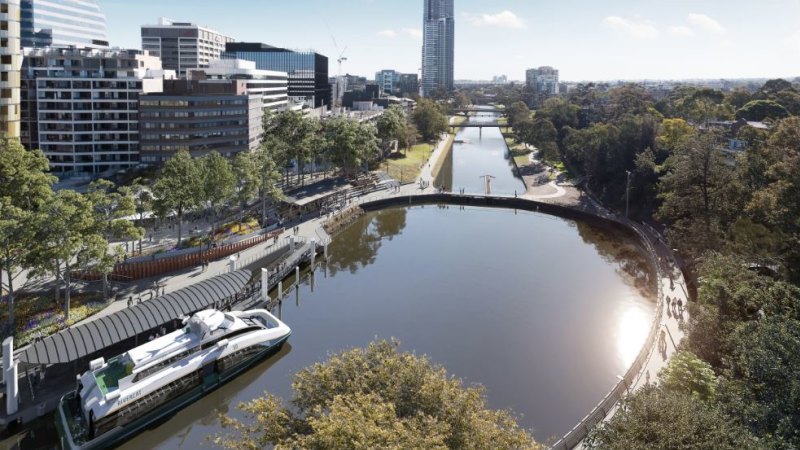 Sydney Morning Herald, 01.03.2020
Estimated car cost as a predictor of driver yielding behaviors for pedestrians
The science is clear: drivers of expensive cars are jerks.

Science Direct, 29.02.2020
Uber and Lyft Are Increasing Emissions, Not Lowering Them
"The report concludes that ride-sharing services could become more climate-friendly by electrifying their fleets, improving the pricing and convenience of pooled rides, and encouraging the use of public transit by providing "first- and last-mile connections" that only replace the part of the journey that a train or bus won't cover."

Slate, 26.02.2020
The stubborn myths of rent and gentrification
Stop worrying about gentrification.

The Week, 19.02.2020